BuTech Double Block and Bleed Valves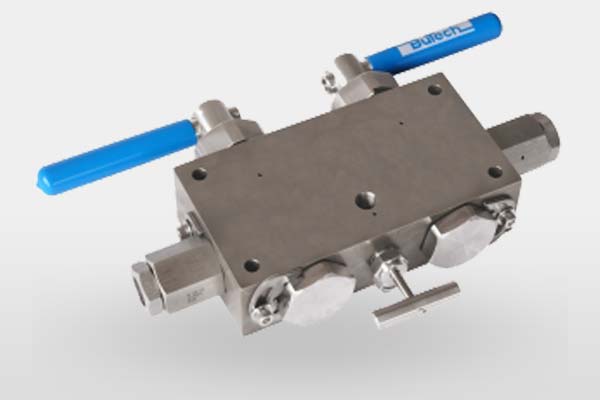 BuTech's Double Block and Bleed Ball Valve combines two isolating ball valves and a central needle bleed valve into one compact manifold. We also offer double block and bleed needle valves and single block and bleed needle valves in various sizes and materials for higher flows, higher pressures or for sour gas applications.
Space-saving valves eliminate the need for large complicated multi-valve systems.