BuTech Needle Valves, Pipe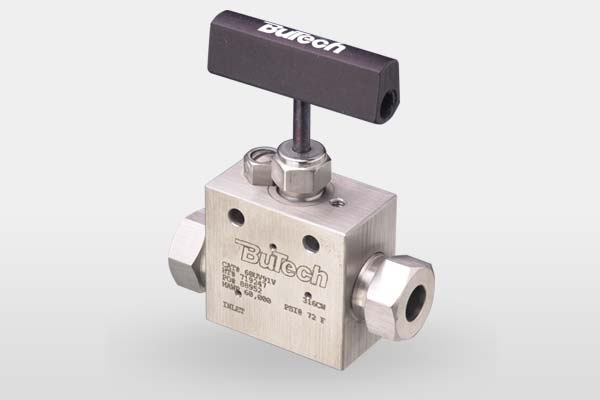 BuTech High Pressure Needle valves are available in a variety of body styles designed for operation at temperatures ranging from -100° to +600°F (-73° - +315°C). Optional stem packings and/or extended stuffing boxes increase the range to -423° to +1200°F (-253° to +648°C). Also available for Subsea service, meeting API-6A specifications.
Manual operation at pressures to 15,000 psi (10,340 bar), in temperatures ranging -423° to +1200°F (-253° to +648°C). 1/8″ to 1″ ANPT pipe.