Pressure Tech Analytical & Instrumentation Regulators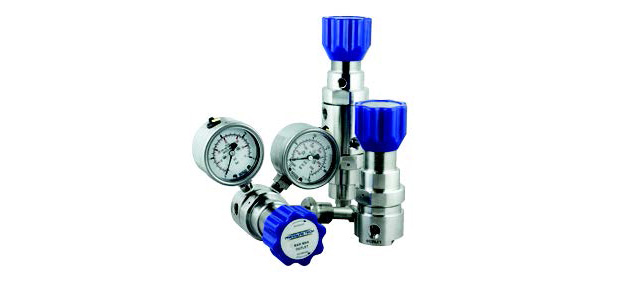 Typically incorporating Inconel X750 diaphragm sensed elements to provide strength and flexibility, our instrumentation range of regulators cover gas cylinder regulators to ATEX certified (94/9/EC) heated regulators.
Analytical & Instrumentation Regulators from a compact and economical regulator with two piston sensed options that provide control from 1bar, up to a complete auto-changeover system. The complete auto-changeover system can maintain continual supply of gas between banks of gas bottles with additional block and vent purge valves, 2nd stage regulator, pressure gauges, flexible hoses, bottle connectors, and safety relief valve.